Rich and Marion Patterson '71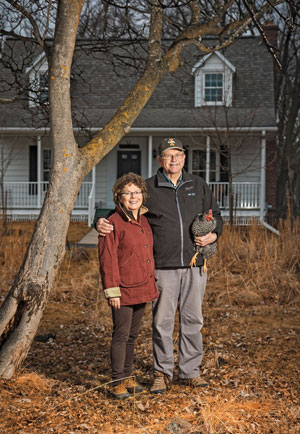 Since her Plymouth State College days, Marion (Fellows) Patterson '71 has looked back on those formative years with gratitude for their impact on the person she is today: gaining both practical knowledge and life lessons from faculty mentors; emerging from insecurity as a young woman among friends who truly cared; appreciating the natural beauty from the campus overlooking the Pemigewasset Valley; and challenging herself and others in her health, physical education, and recreation major.
Marion, and her husband Rich, now in Cedar Rapids, Iowa, have long been faithful supporters of Plymouth State through their Annual Fund contributions. They recently went a step beyond by making a provision in their estate plan to further benefit the University and its students. As Marion wrote, "Even with a lifetime of earning modest salaries, Rich and I believe we can repay our debt of gratitude to Plymouth State by establishing a fund that will grow over time through regular contributions and interest earned. Anyone who is interested can set up this type of endowed fund. The feeling is so rewarding."
By doing so, Marion and Rich are helping the next generation of Plymouth State students become the educated, compassionate, confident adults they are meant to be.
Photo courtesy of Kirkwood Community College.